Stanborough Park Church Development News Sheets keeping you informed.
Building Progress
View the photos of the building progress.
DEVELOPMENT UPDATE 9 Nov.
After a 18 month restructuring process the Sanctuary of the Stanborough Park Seventh-day Adventist church was completed and open for worship on Sabbath, 7 November 2015. Here are a selection of photos from the opening weekend - including the
Friday ribbon cutting
, the
Sabbath dedication service
and the
Saturday evening praise concert.
The story so far...
Our Church is 85 years old and represents the legacy of those who, through faithful self - sacrifice and prayerful determination, aspired to build 'The Church in the Woods'. Such was their vision that today the front elevation of our church is considered of special architectural interest and is thus protected. Of far more importance, Stanborough Park Church has not only been a continuous witness and place of worship but also a springboard for so many who have gone on to commit their life's service to the Lord at home and overseas.

It is 30 years since last the Sanctuary was refurbished and while cherished by its members there is no doubt that improvement is long overdue.
To learn more about what is being planned follow News Aug-Dec 2013
Updated Proposed Plans for Ground Floor. pdf -18-Dec-2013
News Sheet May 2014

News Sheet 27 May 2014
Here is an illustrative mockup of the proposed development project.
Updated on 07/04/2014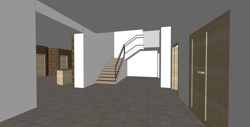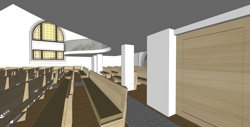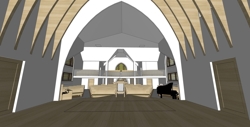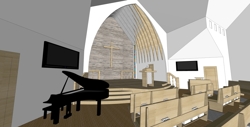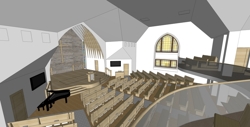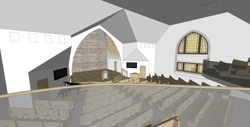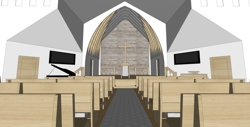 more photos of the proposed development project