One Vision commemorates Armistice Day in the Peace Garden
With a local veterans' group being associated with 'One Vision' it is hardly surprising that it was responsible for organising a special service commemorating the end of the First World War on Armistice Day, 11th November.
The venue chosen for the event couldn't have been more significant - the BUC's Peace Garden which was constructed in recognition of the sacrifices made by a group of Adventist ministerial students conscripted to serve in a non-combatant role in the First World War unloading supply ships in the docks at Le Havre. They survived imprisonment, beatings and harsh conditions for staying faithful to their conviction that working on the Sabbath was contrary to their religious beliefs. They were eventually repatriated and allowed to return to their studies, and this subsequently led to exceptions being made for future generations of conscientious objectors in the Second World War. One of these men was Mr. Coppock, the father of Sheila Burgess.
The full story has been told by Pastor Victor Hulbert in a sermon on Sabbath 26th August 2014 which is still available to view on Livestream. Victor Hulbert's written account can be
viewed here
.
Attending the service were members of the BUC staff including Pastors Sweeney, Surridge and Daly and Earl Ramharacksingh as well as local community representatives and former England footballer and Watford 'hero' Luther Blissett who recently became a Trustee of 'One Vision'. Her Majesty the Queen was represented by Justin Apthorp a Deputy Lord Lieutenant of Hertfordshire.
            Enoch Kanagaraj, whose father served in the Indian army, opened the proceedings. Chairman of the Watford Inter-Faith Association Harjit Singh was another of the speakers who also had a family member fight in the army - his great grandfather fought in the First World War, something which would be shared by many other Sikh families he said.
            The two minutes silence was preceded with a recorded playing of the 'Last Post' and was followed by prayers from Pastors Surridge (BUC Secretary) and Pastor Tim Roberts from 'Christians Across Watford'. The laying of wreaths was carried out by community representatives and children from Stanborough Primary and Secondary Schools.
            For Pastor Sweeney, the service meant that "it's a reminder that we are to work tirelessly for peace in our neighbourhood, in our community indeed peace across the world. Even though we know ultimately God will do it, let us strive to play our roles wherever we can."
            For attendee Harry Lomas MBE, BEM, who works as the head chef at Wembley Stadium and cooks meals in the church kitchen for 'One Vision' on several days each week, the event gave him the opportunity to remember the friends he'd lost. Former Watford FC and England player Luther Blissett who attended as a Trustee of 'One Vision' it was a reminder that these people had died for our freedom.
            Perhaps the last word should go to Pastor Tim Roberts, the minister at Watford's Wellspring Church and Chair of 'Christians Across Watford': it gives us an opportunity to remember the sacrifice of Jesus 'who gave His life for our eternal freedom'.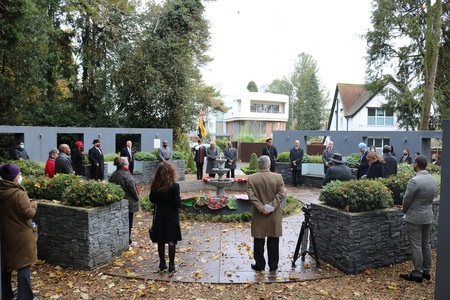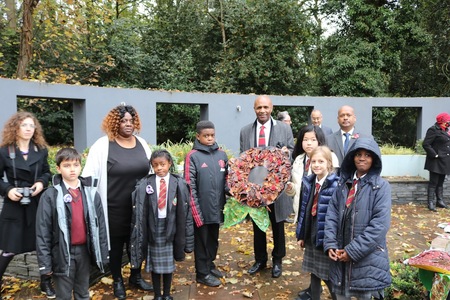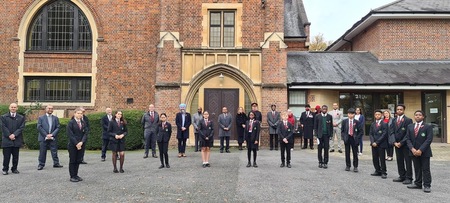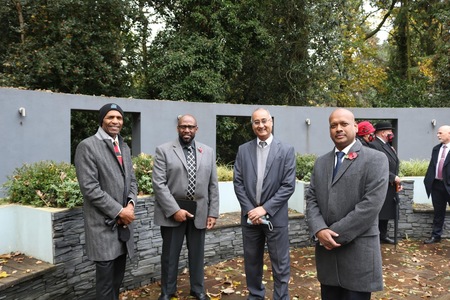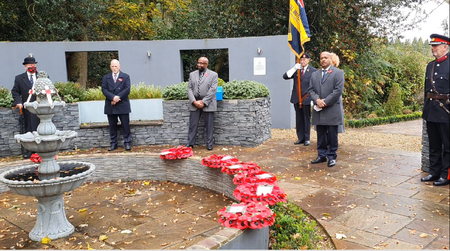 LINKS:
BUC News recorded the events - highlights on YouTube:
Watford Observer article: