LOCKDOWN NEWS #7
Welcome to issue 7 of Lockdown News. This issue contains:
News in Brief
Virtual Services to recommence
Toy Service arrangements
A Message to the Church Family from the Keshishians
Four new church members
ADRA's virtual gift box appeal
Soup Run update from Pat
News update from One Vision: Former England footballer, Luther Blissett, becomes Patron and Ambassador and other stories.
The Last Word 

News in Brief
Your prayers are requested for:
Jacqueline Deane who continues to recover at home.
Terry Menkens is home from hospital following shoulder surgery.
Pastor Boyle is very poorly, and the family would appreciate your continued prayers. A card/message of support would be welcomed. 
VIRTUAL SERVICES TO RECOMMENCE: a message from Worship Coordinator Audrey Balderstone
As you no doubt know by now, churches are to be closed in this new lockdown measure. The Government website does say that churches can be used to broadcast services, but in conjunction with the AV team and the Pastors, we have decided, in the interest of safety for everyone, to revert to having all elements of our services recorded for the month of November. The church will therefore be closed for the whole of November. Services will continue to be broadcast and recorded as usual.
Fellowship is something that everyone is missing, and so a new feature from this Sabbath will be the opportunity to join a 'Zoom' discussion which will commence about ten minutes after the close of the morning service. The link will be posted in the eBulletin each week.
In the meantime, please continue to pray that the Gospel will be proclaimed by every means possible so that the gift of God's saving grace will be freely available to all.
With regard to the Zoom discussion AV's Ben Davison reports, "For Zoom, the number and password does change for each meeting for security reasons. There is the option to keep it the same, but because we are advertising the meeting on public chat that stays permanently, we need to change it each week.
"It is not recorded. It's just an opportunity for people to fellowship together and have a chat about the service and stuff.  AV do not host the Zoom; it will be done by the pastors and possibly elders. Hopefully, those preaching each week will also join to answer any questions about the sermon. This first week we had about 20 joins in the end including a couple of our regular 'Livestreamers'." 
HAVE YOU READ?
TOY SERVICE ARRANGEMENTS
            We are still planning for our Toy Service to take place, one way or another, on Sabbath 12th December.  Toys and gifts for children, teens, mothers and fathers are needed more than ever this year. Please, therefore, be ready to give your toys and gifts as soon as we can announce a date for you to bring them to the church. If you are unable to purchase gifts, we are happy to do this for you on receipt of monetary donations.  Thank you for your support.       
Pat reassures us that she has obtained secure storage facilities for keeping donations safe between delivery and collection!
Last year one charity mentioned that there was a need for presents for teenage boys who were being forgotten! If you can think of something appropriate for that age group, it would be appreciated.


A Short History of the Toy Service
            According to Pat Walton the Stanborough Park Toy Service celebrates its 60th anniversary next year. The church may hold the record for the longest running annual Toy Service, but it certainly wasn't the first. That honour goes to the Wood Green Church which held its first Toy Service back in 1956.
            Brian Davison's father, who was an elder at the Ealing church, heard of this and decided to start a similar event at his church. Working in the same office as Mr. Davison Senior Pat heard of this and told her father about it as she rightly assumed, he would be interested in starting a similar one at Stanborough Park Church.
            Alf Kelly immediately set to organising what was to become an annual event at the church and used to deliver the toys himself as he knew where the hardship cases were in the town - often dressed as Father Christmas!
            Since his death Pat has continued the tradition but with current child protection laws passes the toys to local charities and social workers etc to distribute to their known hardship cases.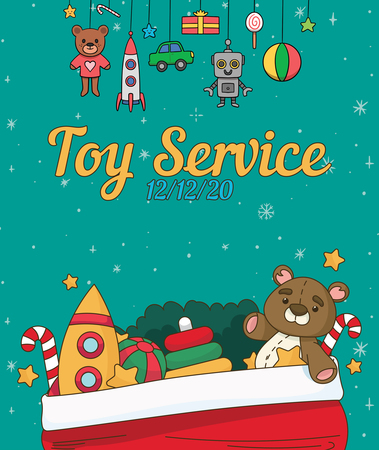 A MESSAGE TO THE CHURCH FAMILY FROM THE KESHISHIANS
            Last summer their daughter Juliana was tragically killed in a car accident in Yorkshire aged 22. The family have sent this message of thanks to the church family.
Dear Family Church,

We want to express our gratitude for your many prayers and lovely messages. Your intercession and support have been really important as we grieve the loss of our beloved Juliana. 

Our request is for us to keep on trusting firmly on our rock, our Lord and Saviour. "You will keep him in perfect peace, whose mind is stayed on You, because he trusts in You. Trust in the Lord forever, for in YAH, the Lord, is everlasting strength." Isaiah 26:3-4 NKJV.

We also ask for God's healing balm for our son Philipe, for him to hope and wait patiently on the Lord and for the Lord to be his portion. Lamentations 3:22-26


WELCOMING FOUR NEW CHURCH MEMBERS
On Sabbath 24th October four news members were added to church membership. For full story click here: https://stanboroughpark.adventistchurch.org.uk/news_entries/5911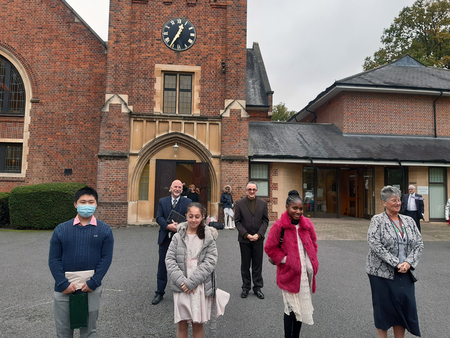 ADRA'S VIRTUAL GIFT BOX APPEAL (reminder from ADRA)  
            Following on from our overseas success with the digital virtual gift box in previous years, we are inviting you THIS year to support our work in the UK. Many children here in the UK have become disadvantaged because of the impact of COVID-19. Through our ADRA community hubs, we want to support such children and bring a little bit of happiness to them this year. Your virtual gift box will allow our hubs to respond and help. Each virtual box is valued at £10.

SOUP RUN UPDATE
            Pat Walton reports that the Soup Run ceased in March but has been running every Friday since it restarted on 11th September - but only making one stop at Waterloo Bridge. Volunteers now start earlier, leaving the church at 7:30pm and are back at church by 10:30. Despite the announcement containing the Prime Minister's assertion that all rough sleepers would be temporarily housed in hotels during the health crisis the volunteers are still serving about 30+ people each week, mostly men, (there are a few women) - about half the number they used to see. Pat says it's possible that some previous regulars don't know they are back or have found another source of food. Last week's driver, Paul Godfrey, reported 'the people were hungry, and appreciated not only the food but the toiletries, sleeping bags, rucksacks and clothes.'
Pat is appealing for warm anoraks, jumpers, 'hoodies', trainers/shoes, and sleeping bags but says that there will be no Soup Run for the whole of November. (Church Board action). Hopefully restarting on 4th December.

NEWS UPDATE FROM ONE VISION
Click here for full story: https://stanboroughpark.adventistchurch.org.uk/news_entries/5907
Former England Footballer Becomes Patron and Ambassador for Stanborough's One Vision Project
            A football legend and local celebrity visited the 'One Vision' hub based at Stanborough Park Church to see for himself the efforts to help those adversely affected by the current pandemic - and ended up agreeing to be an ambassador and patron.
            Luther Blissett, a former Watford FC and England player whose goal scoring ability (total 77 goals) helped raise the local club from the Fourth to the First Division, visited the lively hub at the church on 29th October to see for himself the work that was going on there providing food and help to local people in need during the current crisis.
            Now in his seventh decade, and many clubs later, Luther has retained his links with the town through his involvement with Watford FC's Former Members Club. One of the club's aims is to help the local community and it was this desire that brought Luther to One Vision to see for himself the work it is doing to provide help to those in need during the current health crisis.
            When asked by One Vision's Cllr. Rabi Martins if he could spread the message of One Vision's work to his fellow club members he replied, "I think the message has got to go to all of Watford. We've been saying all through this COVID thing we are a family, we are a community and we are here to look after each other. You're there to look after each other as best we can."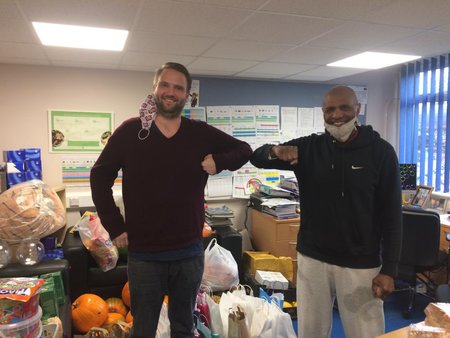 He was sufficiently impressed with what he saw that he not only spent two days delivering meals and groceries to needy recipients but also agreed to become an ambassador for and patron of the organisation.
Watch the video:
According to Enoch Kanageraj, 'One Vision has delivered over 100000 hot meals and 15000 grocery bags. Now getting geared up for Christmas - no one should sleep on an empty stomach and loneliness should not have a place to hide.'        Currently providing more than 4,000 hot meals and around 900 grocery bags per week, volunteers deliver to all Watford postcodes plus parts of neighbouring St. Albans and Hemel Hempstead.
More volunteers are desperately needed. Can you do one shift a week from 12:30-4:30pm? Contact OV via its website: www.onevisionproject.org
One Vision commemorates Mental Health Awareness Day
One Vision's members assembled along with various local leaders to commemorate the occasion and has produced a video. Several local leaders, including the Mayor of Watford and last year's High Sheriff of Hertfordshire have provided the same message in it - don't suffer in silence, just speak to someone and be prepared to lend a listening ear if required.
As that old BT advert once said: 'It's good to talk'!
Watch the video:  https://www.youtube.com/watch?v=KZGzIyJwCn0 
One Vision welcomes new volunteer Dame Helen Hyde*
            Dame Helen is the former Head of Watford Grammar School for Girls. Her Jewish background has led her to become active with various Holocaust groups and from this she has extended her interest in genocide to the people of Rwanda and founded several charities to help women and refugees in that African country. In a video made to welcome her to the group she said she liked the fact that One Vision was inter-faith and non political  and was keen to get involved with One Vision and 'get my hands dirty'.
https://www.youtube.com/watch?v=YsJLyBqHlYg&feature=youtu.be
Watford's new Chief Inspector of Police visits One Vision
            Local Chief Inspector Ian Grout, newly appointed by Hertfordshire Constabulary to Watford Police Station, is keen to establish positive links with the local community. With this in mind, he paid a visit to the One Vision hub in the Stanborough Centre of 17th October. His aim was to learn more about the project and meet other prominent figures in the town's community including MP Dean Russell and elected Mayor Peter Taylor. "I've come away from this with some really positive thoughts on how we can work together and hopefully make some good links for future engagement," he said.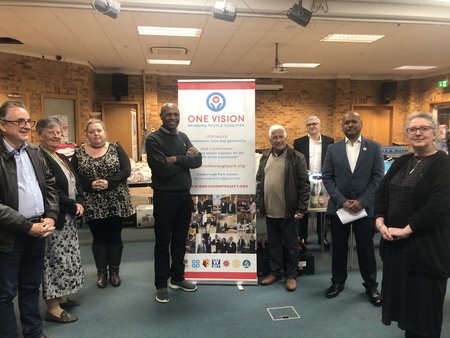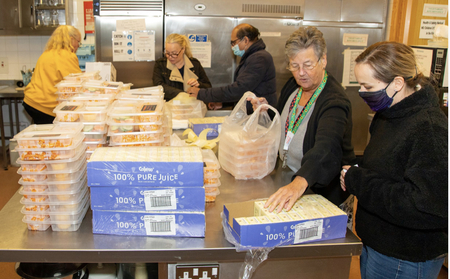 View this story on the Watford Observer's web site:
THE LAST WORD
Knocking
He knocks upon our door
That we might hear
His voice so clear
And lift the latch
To let Him in.
Our ears, which hear so clear
The siren calls of varied sin
Are deaf to that clear call
Of Him who longs to enter in
And save us from our sins.
He knocks and knocks upon our door:
Insistent voice, loving, living, clear,
To lift the latch and open wide
That closed door. Could any
Say we did not hear?
PASTOR PATRICK BOYLE (from the Messenger issue 20: reproduced with permission of the editor)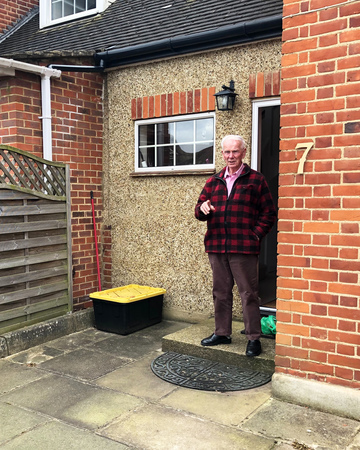 news@stanboroughchurch.org