One Community, One Vision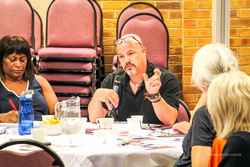 On August 14, Watford community and church leaders, along with Deputy Mayor Karen Collet, met together at Stanborough Park Church for the inaugural meeting of the One Vision Project (OVP).

The project aims to cut down the stigma around some struggles, such as food bank shame, and to network and come together to support local schools, the homeless and other groups in need. OVP will work as a collective, sharing skills, resources and information.

OVP includes a cross-section of groups including the Watford Women's Centre, the Red Box Project who combat period poverty, Hertfordshire Police Community Support, Homeless Warriors who assist the street dwellers in the town, and organisations that feed the homeless. Andy Tomlinson, Area Manager of The Coop Food Watford is involved in funding and supporting with their community donations and the Food Share scheme which they currently offer to the community. Local politicians and church leaders are also sharing information and support.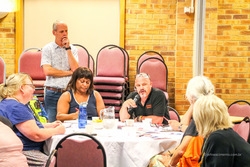 Stanborough Park Church facilitated the project's first meeting, and the Senior Pastor, Jacques Venter, opened by sharing his vision for Watford. He longs for a town that focuses on love, compassion and justice, and where everyone has food on the table.

Eileen Hussey, representing Stanborough Park Secondary School, said, "I'm very excited for this initiative. This will foster closer communication and help us to see what the needs of the community are."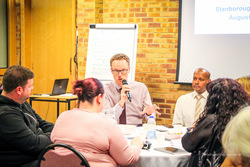 Enoch Kanagaraj, The Chair of the Community Chapliancy Service, who was behind the vision for OVP, said, "I am really overwhelmed to see how the One Vision Project has started the journey to making a better Watford."